abt me
hi there!!! my name is NV and this is my site!! itz my first time making my own website so if you have any tipz or anything please tell me! itz also just a wip, not finished!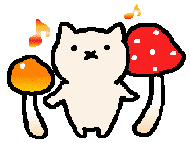 im 18 yo and transmasc/boyflux, and i use he/it and lots of neopronounz, which you can find here!! i have anxiety and adhd, and i will probably post a lot about my hyperfixationz! my current ones are gravity falls and TOH!! im also a kinnie, my current shift being bipper from GF! you can find my whole list here!!
song of the day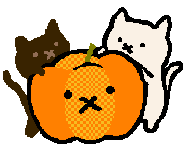 MACHINE GIRL - うずまき
I THINK ILL
LIVE MY LIFE IN
STEREO
what does ur name mean?
Omphalotus illudens, commonly known as the eastern jack-o'lantern mushroom, is a large, orange mushroom that is often found in clumps on decaying stumps, buried roots, or at the base of hardwood trees in eastern North America. Its gills often exhibit a weak green bioluminescence when fresh.